Worship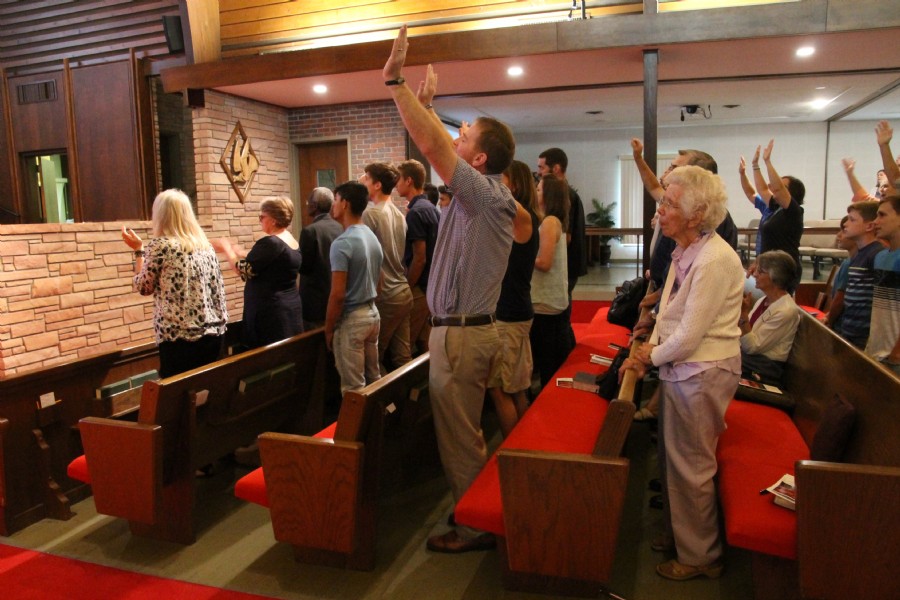 The highlight of our week at Buhler MB Church is when we gather to worship. Our desire is to join together and worship the Lord our God is spirit and truth. About 175 of us on the average meet at 10:30 am every Sunday to bring glory and honor with one voice to our Savior and Lord Jesus Christ. Our gifted Worship Ministries Leader, Michael Beye, helps lead us with his team to God's Throne in worship. We believe worship should be an individual and corporate act of lifting up Jesus and meeting him in a new and fresh way. It's all about grace.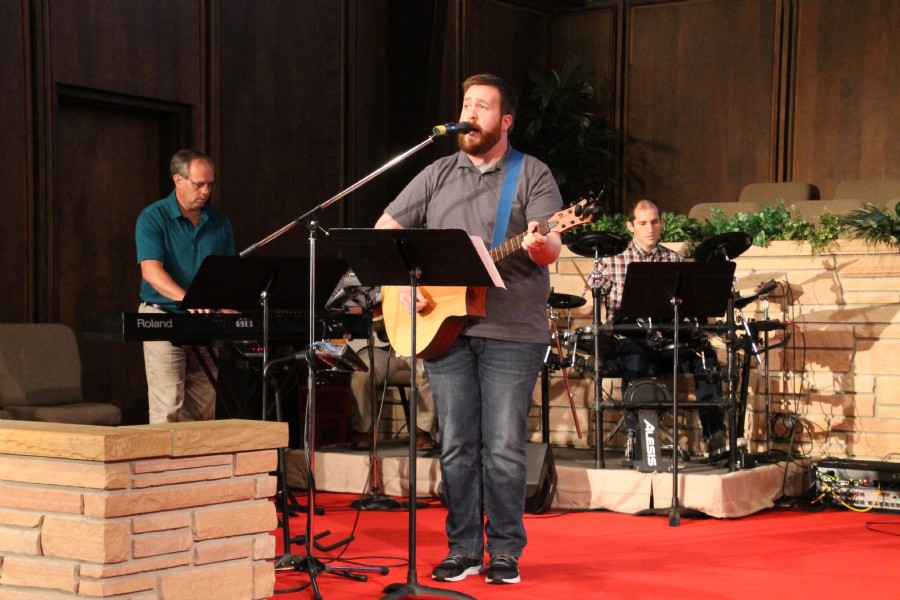 Our Sunday Worship Service is usually a blended service with a couple of more traditional hymns combined with more contemporary praise and worship songs led by a worship team and a variety of instruments such as piano, keyboard, guitars and drums. With our worship music we try to reach all generations with the focus kept on our Lord.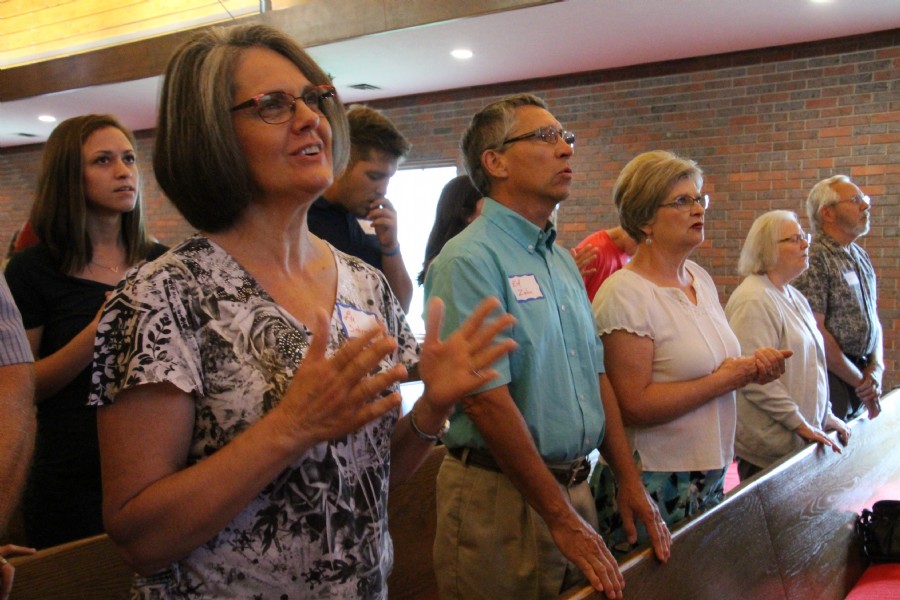 We pray, sing, hear testimonies of God at work, and listen to a 30 to 40-minute expository message from the Bible. Most often we will go verse-by-verse through a book of the Bible. This year we are studying the New Testament book of Ephesians, some selected topical Bible-based studies and some shorter Psalms from the Old Testament. You will find the sermons at BMBC to be deep, but understandable and practical.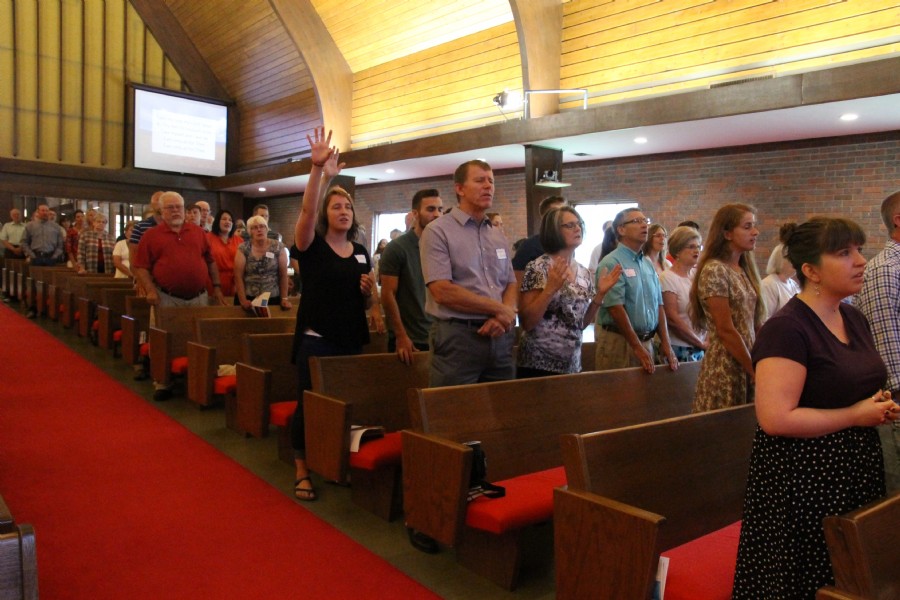 Our goal in worship is to help people love God and follow Jesus so that we might also love others better. We hope you will always feel welcome no matter what your background, life situation or your spiritual condition.
You may watch our Worship Service live on Sunday mornings at 10:30am US Central Time by clicking here or catch our past recorded Worship Services by clicking here.