Just this last week we completed work on a new and much improved church website for BMBC. Here's a screenshot of the top part of the home page with navigation tabs at the top and bottom of the Home Page you'll see when you click on www.buhlermbchurch.org.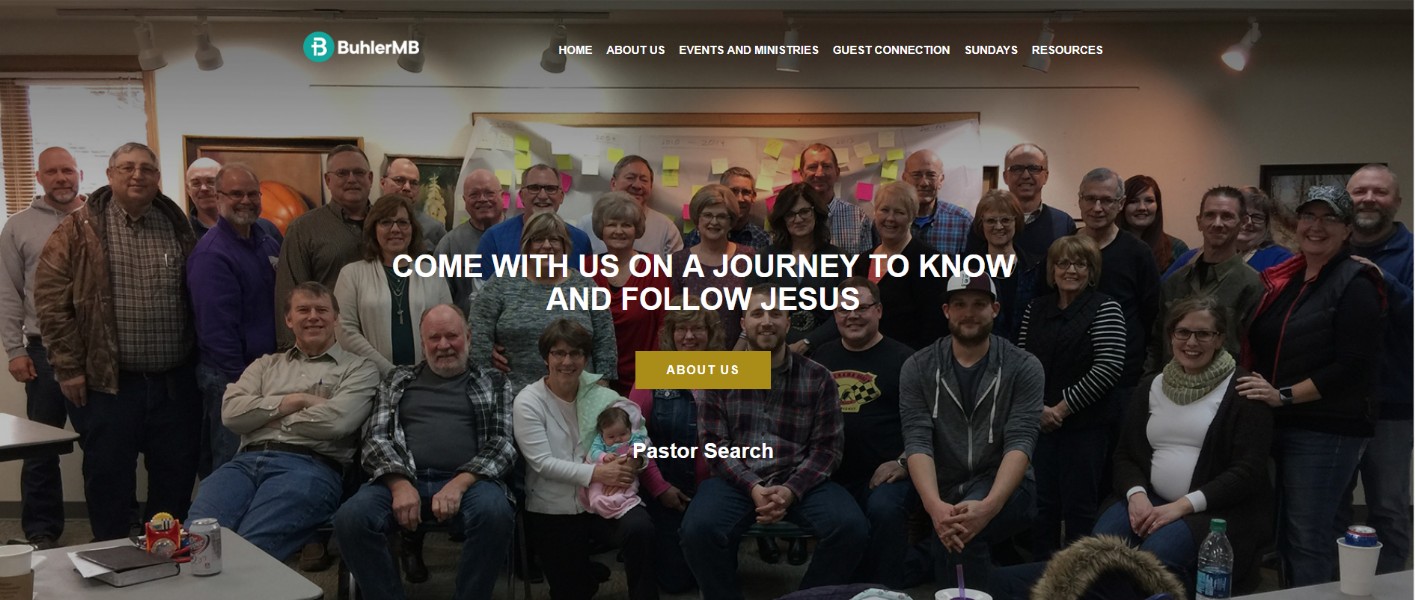 Just click on any of the tabs you that interest you and you will find lots of information about the life and ministries of Buhler MB.
For example, the "Guest Connection" tab at the top of the home page will give you practical information about our church. This page is especially designed for people who are checking us out to see if they want to visit us or checking us out to see if they want to apply for our Lead Pastor opening. It contains a list of FAQ's or Frequently Asked Questions.
Click on the "About Us: tab at the top and you will see a drop-down menu of pages devoted to such BMBC topics as our church, our distinctives (Mission, Values, Vision, MB affiliation and our Doctrine), our Pastors and staff, missionaries we support, our community of Buhler and how to give on-line.
At the top and bottom of the home page are tabs full of resources and links to other resources that can help you know Jesus and grow in your faith. This will be a growing list as more resources are added.
Check out our church website and let us know what you think and how we might improve it.
#BMBC #website #communication